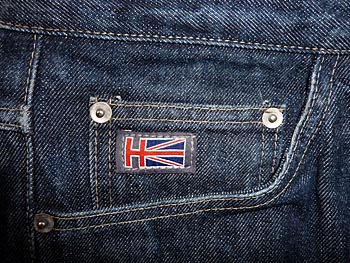 Hood Motorcycle Jeans
Well done to Hood Jeans. After last-minute visits to dealers to see what would could be obtained as summer riding trousers, I resorted to ordering another pair of jeans from Hood Jeans. I already have a pair of Hood jeans with which I am pleased but wanted something a little different to give me more choice on the trip. In the end, I chose their ND4 jean which is a darker material. A few of the reasons I purchased another pair of Hood jeans is their reputation, their price, the fit, and the fact that they can supply different leg lengths (this is often where I come unstuck with off-the-peg trousers). Since my existing pair was a tad tight, I ordered the next size up.
Unfortunately, I must have measured my existing pair wrongly because what arrived was too big. Hood themselves acknowledge that their jeans are on the 'generous' side. I needed to change these but time was running out before we were due to leave. I telephoned Hood and they said they would send out a smaller pair by Special Delivery and I would send back the pair that was too large. The replacement jeans arrived the day before we left and they were a much better fit. Françoise had also ordered a pair of K7 jeans and was happy that they were able to supply a lady's version with better shape around the hips and the waistband came up sufficiently high to be comfortable unlike so many jeans on the market whereby there is a massive gap between the waistband and the back when seated. So, we now had three pairs of Hood jeans between us.
I am indebted to Hood Jeans for their prompt service. I can highly recommend their products and their service.